Nov 29th, 2022
50 Ways to Honor and Love Our Nonprofit Neighbor
How to love, strengthen, and celebrate nonprofits.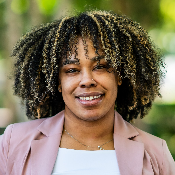 Catchafire hosted a session at the Council of Michigan Foundation's 50th Annual Conference where nonprofits, grantmakers, and donors gathered to celebrate Michigan's community of philanthropy. During the session, we took a deep dive into what it means to commit to creating a self-determined nonprofit community. We uncovered how we see our neighbors who are invested in bringing change and created this list with insight from our panelists and attendees:
Foster authentic relationships.
Be vulnerable and honest with them.
Be intentional about the ways you help.
Put your boots on the ground—work directly alongside them!
Give them space to lead with their humanity. Let them be vulnerable.
Help lighten the load—they have constrained resources.
Listen and ask questions!
Consider exploratory capacity building resources—help them uncover their needs.
Offer (with generosity)—don't make them ask.
Celebrate them! Highlight the work that they are doing.
Embrace their mission and passion—get excited!
Help them bring their data to life!
Offer flexibility in your expectations.
Give advice—share with them what you wish you knew.
Create a common bond—reflect on your experiences together.
Nurture informal relationships with them.
In reviewing your grant/giving process—be transparent about why you're asking for specific information.
Offer a conversation or schedule a call instead of a report.
2020 presented new challenges. Ask yourself if you're still holding on to these values.
Include open-ended questions in your grantmaking/giving process.
Compensate them for their contributions and time.
Be mindful of who shows up and how they show up to a site visit.
Acknowledge bias—talk about it and express intent!
Check your grantmaking/giving process for accessibility.
Let them have autonomy!
Defend them throughout your partnership.
Ask yourself if there is bias in your grantmaking/giving process.
Don't grade the writing—look at the content.
Don't leave people out of your process—are you excluding anyone?
Diversify board representation—does your board represent the community?
Advocate for and find volunteers that contribute or offer volunteer training.
Share collective fundraising days!
Support peer learning opportunities.
Implement chairs at the board table that are representative of the community.
Help grantees move their mission forward.
Invite them to share what their needs are.
Make the most of micro-opportunities to move the needle.
Support a nonprofit voice in foundation program creation.
Be accountable—allow them to hold you to a standard.
Encourage them to tell the story they know—ensure them it doesn't have to be complicated.
Remove power dynamics!
Hold a public convening where there is no pressure.
Help them build their grant application skills.
Support collaboration in the community.
Offer other grant/giving options like Catchafire—to help them build their capacity!
Find a way to support sabbaticals for nonprofit leaders.
Carry out place-based collective funding.
Make your application process more common!
Bring funders together to simplify funding for grantees.
See their programs in action—in lieu of grant reporting.


Bring Catchafire To Your Community
For more information about how Catchafire can help support your team and put this list into action, reach out to [email protected].
Share this article
Copy the link, then close this window.