Mar 8th, 2021
A new narrative of diversity in literacy
Read about Read 4 Unity's literacy movement.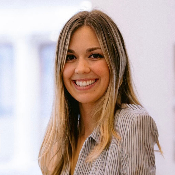 Read 4 Unity is inspiring a new narrative of diversity in literacy, one book at a time. They've installed little free "libraries" in the metro Atlanta area filled with books written predominantly by BIPOC authors.


Read 4 Unity recently collaborated with local nonprofit, Refuge Coffee Co., to bring the community together even more. Their coffee houses have helped the community come together through reading, coffee, and short storytelling. Yenny Yang, the founder of Read 4 Unity, paired up with storytelling expert and volunteer Eunice H. to compile a series of these short stories, here is one of them:


"In Clarkston, Georgia, you feel like you are somewhere else in the world. It is the most diverse square mile in America and a place to get a window on the world. Read4Unity provides windows on the world for children through books."


The Refuge Coffee team talked about the profound power books and little libraries can have on children, and the community.


"Books can inform without talking down to anyone or excluding anyone. They inform in a robust way. Books have to be both windows and mirrors. We hear this at Refuge Coffee all the time. I thought people who spoke Arabic were this and this. Now I know they are human, I am human and now we can connect."


If you're interesting in getting involved or want to attend similar events in the future, learn more here.
Read 4 Unity
Diversity & inclusion Nonprofit
Member sponsor
Share this article
Copy the link, then close this window.