Mar 9th, 2022
Breaking Barriers in Baltimore
Equity is at the core of our new access model.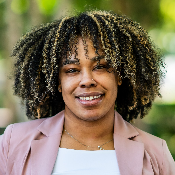 As we marked our tenth year anniversary, we reflected on ways we could further our reach to include nonprofits outside of our access orbit. Our experience has shown that small budget, community-based organizations with the deepest understanding of their communities' needs are often those that are not deemed "grant-ready" by traditional philanthropic standards. These are also the organizations that can benefit most from pro bono talent and resources, which clear the way for them to focus more fully on their mission and their constituents. While traditional grantmaking as it stands creates capacity expansion for some, it can create barriers for hundreds of thousands of overlooked nonprofits across the country that may not have access to a foundation who can make an investment in a program like Catchafire for them.

In our efforts to remove these barriers, 2021 became a year of strategic innovation for the Catchafire Foundation. We believe in inclusive capacity building that is more accessible and responsive, more deeply rooted in mutual trust, and more scalable to reach the widest range of nonprofits — with a special focus on communities that have been under-resourced and underrepresented. For the first time ever and with charitable grant support from the Fidelity Charitable Trustees' Initiative, the Catchafire Foundation entered into a dynamic partnership with an entire community of nonprofits in the city of Baltimore. Through this program, we targeted 300 Baltimore nonprofits to grant them access to Catchafire volunteers—at no cost to the nonprofit and without foundation sponsorship.

---
With 91% of the region's* 501(c)(3) organizations being small, with annual incomes under $1 million, and 66% of them being very small, with annual incomes of less than $25,000–Baltimore's nonprofit landscape was the ideal city to launch our innovative access model.
---
Data statistic provided by a 2016 Maryland Nonprofits report, region encompassing Maryland and Virginia
---

In addition to the aforementioned finding, we focused on equity areas when sourcing contact information for organizations by filtering by zip codes, cause areas, staff size, and more. We advertised an open referral initiative for anyone to refer (or share) a Baltimore nonprofit to the program, where through our baltimore.catchafire.org subdomain, any nonprofit with a link can register on our platform. We also leveraged local Baltimore voices like Catchafire volunteers, philanthropy networks, and nonprofit associations to help get the message out about the program opportunity. To date, Catchafire Baltimore nonprofits have saved over $204,261 in capacity building support.
---
Increased Concentration of Critically Resource Constrained Nonprofits in Baltimore

---


Our targeted list sourcing approach highlighted critically resource constrained organizations that could largely benefit from the Catchafire program. This map shows the concentration of nonprofits in Maryland using Catchafire, with a high concentration of nonprofits in Baltimore. Our work in Baltimore is just the beginning, as we try to reach more highly resource constrained organizations in the region.

Organizations like We Will All Rise, that provide higher education mentorship and support economic empowerment through workforce development and financial management, and community engagement opportunities to Baltimore and Mid-Atlantic youth–quickly signed up, and saved $32,957 in capacity building projects in less than two months.
CEO and President Ricardo O. Neal says, "I first heard of Catchafire when a skilled volunteer made a report for a board that I chair in Washington, D.C. So when I started We Will All Rise, and knowing all of the things that we needed to accomplish, I immediately tried to figure out a way to pay for a membership, but we just didn't have it in the budget. When I learned Catchafire was coming to Baltimore in October and was being made available at no cost, all of the floodgates opened."

Equity is the core of this access model. Through this approach, Baltimore nonprofits have the trust and space to champion other nonprofits, and have access to unprecedented resources. Working with partners like the Fidelity Charitable Trustees' Initiative helps the Catchafire Foundation widen the net of inclusion and grow the ability of nonprofits to deliver mission impact in both small and large communities.




---
If you're a grantmaker and would like to learn more about equipping nonprofits in your community with responsive, high-quality operational support, let's connect. Email us here.
---
Share this article
Copy the link, then close this window.