Mar 3rd, 2021
Building our nation's next leaders
Raise mission awareness with a volunteer.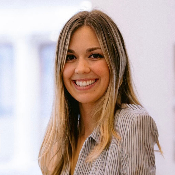 National Urban Fellows (NUF) began as an experiment during a time when urban America struggled to cope with pervasive violence and social unrest. Following the assassination of Martin Luther King Jr., NUF Founder, Frank Logue, brought together leaders of four institutions: The National League of Cities, the U.S. Conference of Mayors, New Haven's Community Action Institute, and Yale University to give individuals from communities of color an opportunity to showcase all they could accomplish when placed in city government leadership roles.


Since then, NUF has yielded thousands of leaders in elected office, government, nonprofits, and philanthropy. Today, President and CEO Dr. Lisa Rawlings calls on volunteers to help their mission: "I signed up for Catchafire thinking that I needed a one pager. After speaking with Deb, I realized that the story was much more complex." Deb F. helped NUF structure the story they wanted to tell and identify key elements to highlight. "We are so appreciative of Deb and her professionalism, attention and care – these were critical in helping us tell our story."


Volunteers like Deb remind us of the influential quote from MLK Jr., "Life's most persistent and urgent question is, What are you doing for others?" To learn more about the NUF fellowship program and mentoring opportunities, visit their website at nuf.org.
National Urban Fellows
Diversity & inclusion Nonprofit
Member sponsor
Share this article
Copy the link, then close this window.