Mar 3rd, 2022
Celebrating the Impact of Nonprofits and Volunteers in Georgia
Five success stories from nonprofits in Georgia.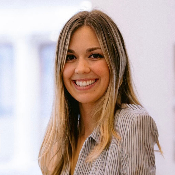 Every day, volunteers across the globe are pointing their time and 9-5 skills to nonprofits who are looking for behind-the-scenes operational support.
To facilitate that connection between volunteers and nonprofits, Community Foundation for Greater Atlanta has partnered with Catchafire. Since the start of our partnership with CFGA in 2020, over $3.8 million has been saved by local organizations thanks to so many talented volunteers giving their time and talent.
Below are 5 of those remarkable projects and calls featuring Georgia-based nonprofit organizations.



---

Atlanta Rescue Dog Cafe

Atlanta, Georgia
Atlanta Rescue Dog Cafe is a non-profit dedicated to the well-being of the community's pets and its people. Their mission is to reduce the inflow of pets into animal shelters, and prevent incidents of animal cruelty - through innovative community-building, pet therapy, and humane education programming.




"Tad has been incredible to work with. As soon as we started collaborating on this project, he immediately took the initiative to research our org, website, and social media profile. He "got" our mission and the branding we were hoping to achieve. He went so above and beyond what we aimed to accomplish with this project, and we're already planning another one together. His talent, creativity, and responsiveness are second to none. Highly Recommend." -Aaron F., Founder and CEO
Read more about their Branded Digital Assets project here.
---
Promise Place

Fayetteville, GA
Promise Place exists to prevent domestic violence through awareness programs, educational training, and providing safe environments for victims and their families utilizing legal advocacy, emergency shelter, and transitional housing.
"Catchafire has been a lifesaver for our organization. We have had many challenges this year and had to adapt quickly to changing needs. As a result, time became more limited. This resource could not have come at a better time for us. We had to cancel two fundraising events because of COVID-19. We posted several projects and worked with professional volunteers who helped us create engaging content for three fundraising campaigns; create visually engaging email templates; and ad copy. We also had a volunteer create our very first infographic which was key in telling our story to the community. We have had lots of positive feedback on this and will now have one every year. The volunteers have all been professional and beyond anything we could have accessed on our own. We have even stayed in touch with one of the volunteers long past the project." -Vanessa W., Executive Director
---


Supply Our Students, Inc.

Atlanta, Georgia
Supply Our Students, Inc. is a non-profit organization that believes educational equity is one path towards a more just society. Their mission is to bridge the gap between what under-resourced students need as it relates to school supplies and technology, and what they currently have at their disposal.

"Sandi was amazing! Her communication was great, and her work was incredible! She walked me through the process of creating a new logo, presented me multiple choices, and in the end, I had a fantastic logo that will serve our non-profit well for years to come." -Troy A., CEO
Learn more about their Logo Design & Visual Brand Identity project here.



---


Artportunity Knocks

Atlanta, Georgia
Artportunity Knocks' mission is to empower youth to excel in positive arts self-expression, education, community service, and bridge cultures through the Arts. They accomplish this mission through a variety of after school programs, mentoring camps, classes, and events that promote positivity, unity, and excellence in the arts for students K-12.
"Even during these unprecedented times, Grace understood and cared! She is very thoughtful and kind, not to mention highly organized and a great writer. Our final draft was very professional and worth every penny, Except we didn't pay! That's how high the quality was!" -Ty W., Executive Director
Read more about their Organizational Executive Summary project here.
---

Georgia Symphony Orchestra

Marietta, GA
To engage and enrich diverse audiences through the presentation of music at the highest artistic level, and to provide programs and education that instill a lifelong appreciation for the arts.
"The GSO is so very grateful for the many projects we have completed through Catchafire to date. Each and every volunteer we've been privileged to work with has been so professional and so willing to help. We've even gained a fantastic board member through his work with us in updating our strategic plan and he has led our organization's crisis action planning efforts in response to COVID-19 and the shutdown of our in-person events. Because of having access to Catchfire, we have been able to engage in projects we would not have been able to do otherwise, due to budget and staffing." -Pat T., Development director
Learn more about their Logo Design & Visual Brand Identity project here.
---

Get Involved in Georgia
If you'd like to learn more about our partnerships in Georgia, please email us at [email protected] or hear directly from CFGA here.
If you're a volunteer who would like to to sign up and support your local community, you can do so here. If you're a nonprofit that's interested in utilizing Catchafire, complete this online interest form.
Member sponsor
Share this article
Copy the link, then close this window.