Jun 16th, 2023
How Our Volunteers Defy Declining Volunteer Rates
Catchafire volunteers are responding to the national decrease in volunteering.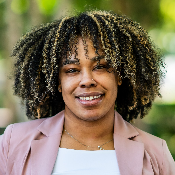 The results of two decades of surveys on volunteering and civic engagement reveal a national decline in formal volunteering. But Catchafire volunteers from across the globe are overcoming these hurdles and making impactful commitments to nonprofits–and they're not slowing down.
With over 89,700 active and steady volunteers within the last 365 days, Catchafire creates opportunities for nonprofits to connect with our volunteers on a consultation call in 4 days, and on a volunteer project like graphic design, HR support, or website design within 7 days.
What makes Catchafire volunteers different?
89% of volunteers plan to stay connected after a call with a nonprofit.
2 out of 3 volunteers have professional experience in the nonprofit sector. More specifically, 28% of active Catchafire volunteers report having nonprofit board experience.
Seasoned professionals from Amazon, Google, Patagonia, and other Fortune 500 companies are lining up to volunteer and are using their wealth of knowledge and industry experience to give back to nonprofits causes they care about.
Chetna, a Lead Account Specialist at American Express and Google Ads subject matter expert, uses their expertise to volunteer on Catchafire. With each project, Chetna equips an organization with the tools and knowledge they need to manage their Google ads, allowing them to build more successful campaigns down the road.
National CleanUp Day Founder, Steven J. says, "If you have a chance to work with Chetna on a project, expect the best."
Corporations are partnering with us to develop volunteer programs that tap into employee talent. MassMutual employees have donated over 1,939 hours of support through volunteering on our platform.
Our volunteers have collectively saved nonprofits over $230 million and donated over 1 million hours of pro bono work to support nonprofits they care about. They have helped nonprofits create marketing strategies, train employees, set up their CRM systems, design new websites, and find board prospects – providing transformational support and filling in the gaps where nonprofit budgets and staff are lacking.
Through acts of kindness and expertise, Catchafire volunteers are change agents igniting flames of hope and transformation, bridging gaps and forging connections that transcend distance and circumstance. They remind us that collective action, no matter how small, holds the power to change the world, creating a future built on compassion and understanding.
Share this article
Copy the link, then close this window.