Jun 21st, 2022
How Will We Protect Nonprofits in a Recession?
Catchafire wants to hear what communities need now.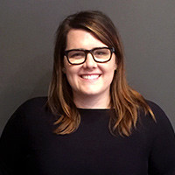 Nonprofits serve the most vulnerable populations in society, providing essential services to children, the elderly, the homeless, victims of violence, and countless others. Nonprofits bring us joy and truth, break down barriers, and build empathy. Nonprofits are concerned that the predicted economic downturn will hit them hard with lower revenue and higher demand for services. It is only a matter of time before they turn to more partners like us and their local philanthropic champions asking for immediate solutions into the actions they need to take to support their communities amidst deep financial constraints.
Research shows that during a recession in the United States, the stream of philanthropic resources will continue but they will unfortunately be redistributed to larger nonprofit organizations, leaving traditionally dislocated communities that are often severed from resources with a deeper and more direct negative impact. There's no reason why we should repeat the past.
Despite the challenges we know people, businesses, and communities will face in the months to come, we believe it's our duty to be prepared. As the economy finishes the transitions set into motion by the pandemic, those who serve disconnected communities must act to secure the community's strength. We are interested in hearing from community leaders, grantmakers, nonprofits, and volunteers – how are you preparing? What does your community need now to be resilient?
We look forward to updating our community in the coming weeks with exactly how we will mobilize to help the nonprofit sector and the communities they serve.
Share this article
Copy the link, then close this window.