Nov 22nd, 2022
Over $1 Million in Support to Colorado Nonprofits
Grantmaking partner unlocks nonprofit capacity.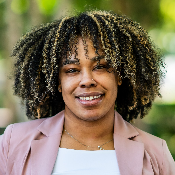 Jefferson County, CO — Since 2020, Catchafire has partnered with Community First Foundation to provide urgently needed support to nonprofits in Jefferson County by matching them with professional skilled volunteers. Through this partnership, designated nonprofits in Colorado have free and open access to skills-based volunteers across the nation to address their immediate needs—and have collectively saved over $1 million in capacity building projects through more than 5,308 volunteer hours donated.


"We're excited to continue our work with Community First Foundation in equipping Colorado nonprofits with resources to help them fulfill unmet needs. Reaching over $1 million in impact is a direct result of strong communities, both large and small, coming together to create lasting change–it's a domino effect of goodness. Community First Foundation provides a vital resource, nonprofits express a critical need on our platform, and our skilled volunteers feel a strong call to act–this is an example of community in its finest form."
Heather Nannery
Senior Vice President, Revenue Strategy & Operations
Catchafire
Catchafire helps to strengthen nonprofits by matching professionals who want to donate their time with organizations that need their skills. Catchafire volunteers offer assistance on a wide variety of projects, including fundraising, data management, business systems development, technical writing, and graphic design. All of the volunteers are skilled professionals, who are recruited by Catchafire and then matched with local area nonprofits. Colorado nonprofits are reaping the rewards.

BeyondHome, a Colorado nonprofit that leads families towards long-term self-sufficiency, has been working with virtual volunteers. The professional services they accessed through Catchafire have allowed them to improve their website usability. To date, their organization has saved over $173,000 on marketing, financial, and strategic planning projects.


"All of the volunteers that we have worked with have been very professional, qualified, responsive, and helpful. We are grateful for the tools Catchafire is providing us as well as the guidance in figuring out what we can improve."
-Deanna Mayberry, Associate Director, BeyondHome


Community First Foundation has been connecting donors and Colorado since 1975. Their core belief is that nonprofits can only create change when they have the space and tools they need to thrive.


"Our partnership with Catchafire has amplified our resource model. This milestone has made it even more evident that when given the instruments to tackle their problems head on, nonprofits can solve some of the biggest challenges in their communities."
Noah Atencio
Vice President of Community Impact
Community First Foundation


---
Bring Catchafire To Your Community
To learn more about how you can enroll your nonprofit in Catchafire visit catchafire.org or to learn how to participate as a grantmaker, email us at [email protected].
Member sponsor
Share this article
Copy the link, then close this window.