Mar 8th, 2022
Putting Partnership at the Center of Grantmaking in North Texas
Accelerating impact through honest collaboration.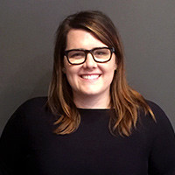 In January 2021, when the effects of the pandemic were at the peak of remote work, The Dallas Foundation, Communities Foundation of Texas, and Lyda Hill Philanthropies formed a partnership with Catchafire to bring time-sensitive virtual support to more than 300 nonprofit organizations in the North Texas community. Months prior, the foundations had originally come together as part of the 45+ funders who collaborated through North Texas Cares COVID-19 Response– which has distributed over $63 million to local nonprofits to date.

The urgency to address critical needs during such an unprecedented time presented an opportunity to put partnership at the center of grantmaking in the Dallas-Fort Worth area. At Catchafire, we've been privileged to work alongside The Dallas Foundation, Communities Foundation of Texas, and Lyda Hill Philanthropies who brought us in knowing we shared their interest in accelerating impact and equipping nonprofits with immediate support and long-lasting empowerment.


---
"It's been incredible to witness the possibilities of joining forces with several funders and companies who come together with the sole focus on taking action. Building trust takes time in peer-to-peer funder initiatives, but the crises of 2020 required us to come together and act fast. We're excited by what 2022 means for our partnership with Catchafire North Texas and our plans to include more funders and more grantees."

Matthew Randazzo
CEO, The Dallas Foundation
---

This honest alliance has manifested into a circle of trust, transparency, and empowerment among the funders and their grantees. Collaborations such as the broader North Texas Cares network and now the Catchafire collaborative are deeply rooted in mutual trust. The trust that nonprofits have earned in their communities is now matched by an equal amount of trust in how we aim to support them.

When creating a collaborative model, our work with funders is focused on what will benefit the nonprofits - bureaucracy, silos, and restrictive limits are pushed aside. When we launched our collective impact initiative, the funders and Catchafire created feedback loops and convenings to:
Facilitate different levels of engagement for donors, companies, and foundations interested in the North Texas collaborative
Share a common goal of closing the gap between a nonprofit's needs and its access to time-sensitive services
Develop solutions rooted in local contextual expertise
Create a common vision and detailed action plan to deploy capacity building expertise and resources to the changemakers at the right time

In North Texas, the collaboration with Catchafire has been an exciting and rewarding part of their grantmaking where North Texas Cares continues to distribute funds and Catchafire North Texas continues to equip nonprofits with ongoing support and resources to respond to their needs. Schwabb will be joining the Catchafire collaborative for year 2 and will look to build on the nearly $2 million nonprofits have saved in critical services.


---
2021 Impact
---
---
---
If you're a grantmaker and would like to learn more about equipping nonprofits in your community with responsive, high-quality operational support, let's connect. Email us here.
---
Share this article
Copy the link, then close this window.